Petter Källström
Research engineer.
(Prior: PhD Student within the field digital arithmetic and frequency synthesis)
Teaching
Courses I teach in (ht=fall semester, vt=spring semester)
Research (prior)
My primary research is spread over different types of frequency synthesis (how to generate sinusoids as pure as possible), how to increase performances in FPGAs, and hardware arithmetics over all.
I have done some related animations and published
here
.
Publications
The papers I am (co)author of are
Schedule
My schedule are defined in two places; My Google Calendar and sometimes a booking calendar outside my office.
If you want to book a meeting with me, try the calendar outside my door and send me a mail about it at least 24 hours before the meeting and hope I accept the meeting.
Education
I received my
Master of Computer Technology
(profile: electronics) from Linköpings University in 2010.
I did my master thesis about
DDFS
in
FPGAs
, and how to optimize different design parameters to each others.
Since then I'm a PhD student, earlier in the Electronics Systems division (ES), and now in the Computer Engineering division (DA) of the Department of Electrical Engineering (ISY).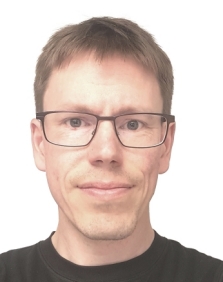 Contact:
Occupation:

Research engineer

Address:

Dept. of Electrical Engineering
Linköpings Universitet
SE-581 83 Linköping

Office:

B-house, entrence 25, one stair up, room 3B:554 (map).

E-mail:

<petter.kallstrom@liu.se> (earlier: petterk@isy.liu.se)

My pages:

Page responsible: Petter Källström
Last updated: 2019-08-28